Our company has a production facility with a 4 tons of annual biomass capacity and developed an extraction method with proprietary extraction technology and phycocyanin purification.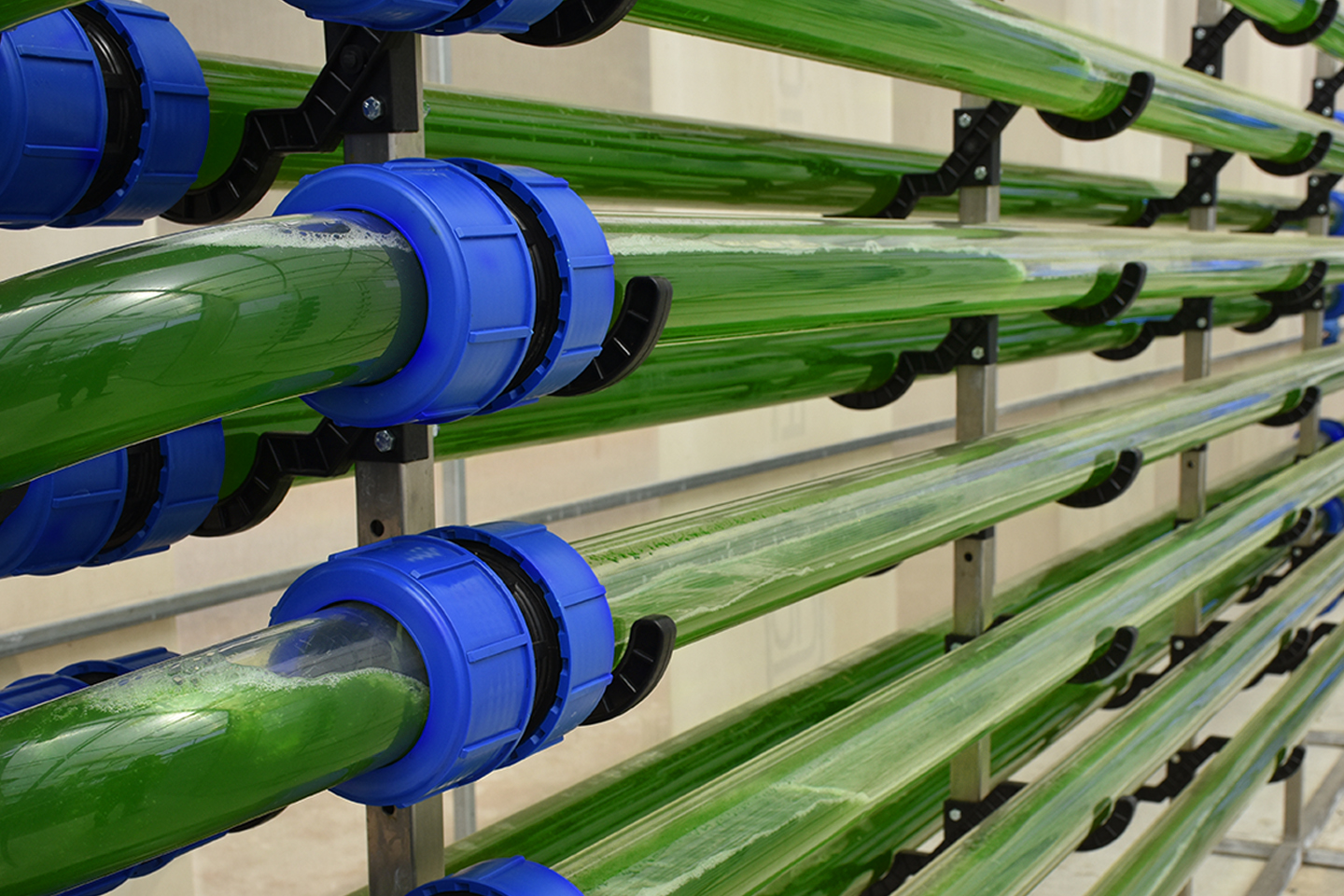 Bluvis® is the first food supplement in Italy based on liquid Spirulina extract rich in Phycocyanin and supplemented with Copper. The liquid form allows better bioavailability and excellent assimilation, for rapid absorption by the organism. Bluvis® has an ENERGIZING, ANTIOXIDANT and IMMUNOMODULATING effect useful for those who have to sustain intense physical, sporting or intellectual activity and those with low immune defences. Bluvis® is SUGAR-FREE, WITHOUT COLOURING AGENTS and 100% NATURAL. The efficacy of its formulation in addition to its liquid form allows for reduced daily intakes compared to other spirulina supplements currently on the market.
www.bluvis.it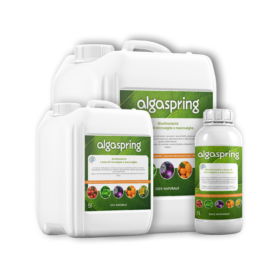 Algaspring is a 100% natural biostimulant for radical use, extracted from the microalgae Chlorella and the macroalgae Ascophyllum. The function of Algaspring is to stimulate the plant's natural processes to favour nutrient absorption and tolerance to water and abiotic stresses, ensuring culture quality.

Particularity recommended for certified organic cultures.
www.algaspring.it