Our company has a production facility with a 4 tons of annual biomass capacity and developed an extraction method with proprietary extraction technology and phycocyanin purification.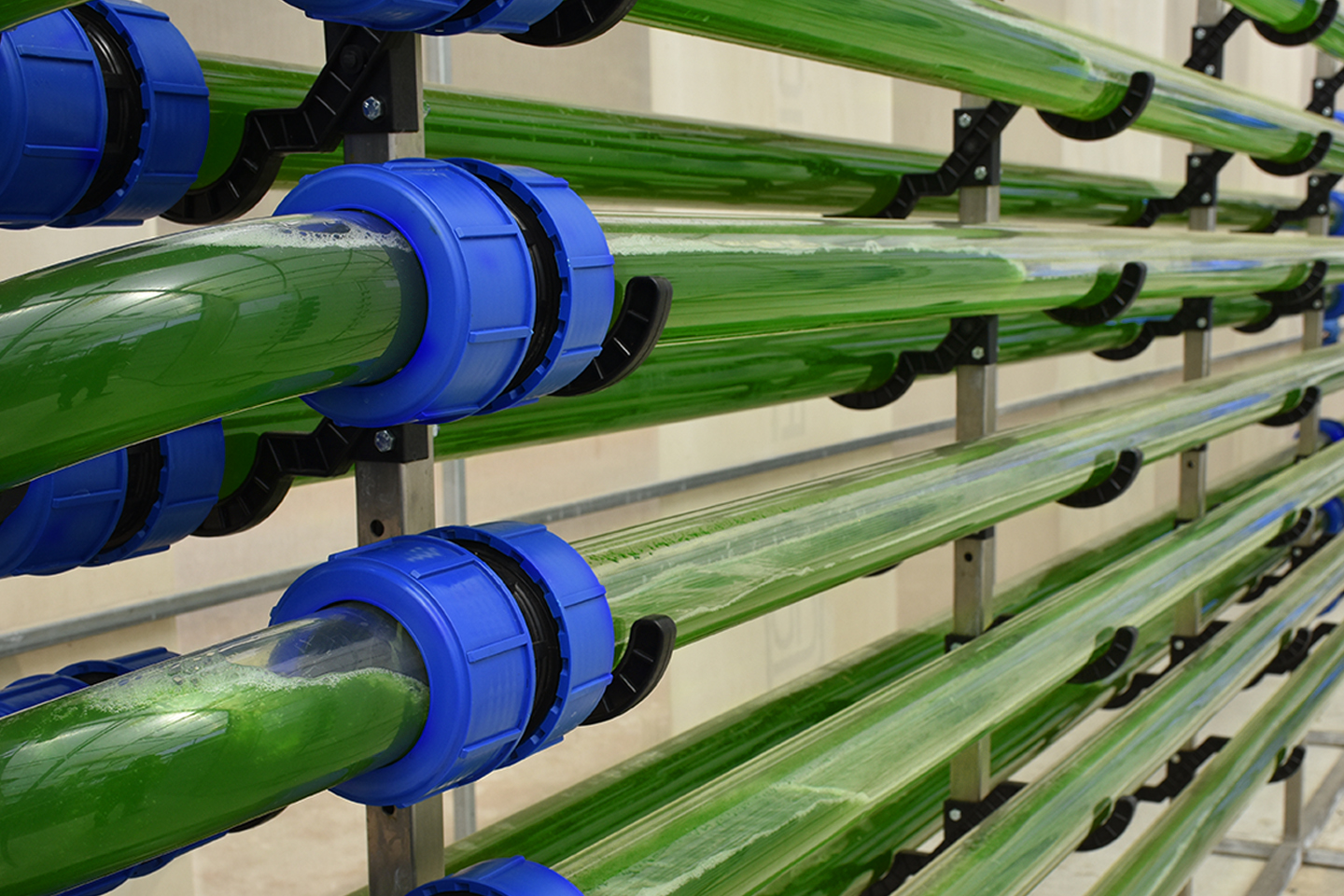 BLUVIS is a LIQUID extract of spirulina titrated into FICOCIANINE. Its liquid form enables excellent assimilation and high bioavailability for rapid absorption by the body, allowing you to make the most of its beneficial effects. BLUVIS is SUGAR-FREE, COLORFREE (its blue colour is conferred by the phycocyanin) and is 100% NATURALLY ORIGINATING. The efficacy of the synergistic formulation between the liquid extract of spirulina titrated in phycocyanin and copper, added to its liquid form, allows a reduction in daily intakes compared to other spirulina supplements currently on the market.
www.bluvis.it
Algaspring is a biostimulant based on extract of Chlorella vulgaris, a unicellular green microalgae. The function of Algaspring is to stimulate the plant's natural processes to increase/foster nutrient uptake, nutritional efficiency, tolerance to abiotic stresses and crop quality. Algaspring is applied foliar and administered in liquid form by diluting the formulation in water. Dilution in water is essential for the product to work properly. The biostimulant is not a fertiliser: the biostimulant exerts its action independently of the relative nutrient content.